Latest news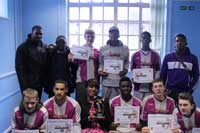 Our football team has won the C.A.C.T Y.A.F 6-A-Side tournament on 26/03/13. It was a great effort by both staff and young people, dont they look smart in their Wize Up kit. We would like to thank Charlton for allowing our young people to compete and our trophy will be proudly displayed!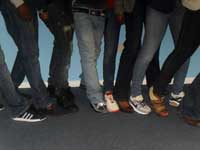 05/10/12 – Wize up staff and young people show their support for Jeans for Genes day! In the coming weeks they will learn more about the charity, what they do and how they change lives.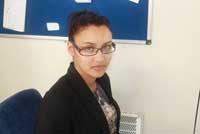 We are pleased to announce our new member of staff who originally joined us as a student 2 years ago and is now on an apprenticeship. During her time at Wize Up as a student she achieved 7 GCSE's. We believe in supporting our young people on their career paths and look forward to developing Ms Skinner into our fully fledged Administration Assistant.
As part of an ASDAN task the young people were asked to organise a fund raising event for a charity of their choice. All the young people decided on funding raising for: Great Ormand Street Hospital and The Teenage Cancer Trust. The theme was all young people and staff would wear a onesie to school and collect sponsor money for this. We want to congratulate all those who worked hard to ensure this day was a success as we managed to raise a total of £70 to be split between the two charities. A big thank you to Ms Richardson (ASDAN/CoPe tutor), the young people who participated and the parents/carers who supported us. Please click here to read reports of the day from some young people.
Confirmation of our donation to Great Ormand street is detailed in their reply letter: Great Ormond street letter